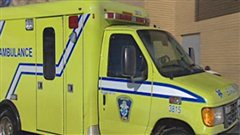 An accident at Grand Entry, Magdalen Islands (Îles-de-la-Madeleine) raised many questions about the quality of the Regional Emergency Call Center of Eastern Quebec (CAUREQ-Centre Appel Urgence Regionale Est de Quebec) in Rimouski.
Two weeks ago, a dispatcher CAUREQ called paramedics, but had forgotten to warn first responders and the nurse on duty, which created a significant delay in the treatment of an injured traffic victim.
Years ago, the Councillor of Grand Entry, Jonathan Lapierre, had requested an ambulance in the east end of the Archipelago to improve ambulance response times.
However, the Regional Health Agency and Social Services refused by saying that first responders and a nurse on duty were called to the scene, thus improving pre-ambulance services.
Incident
On Saturday, December 17, an ATV operator was struck by a car on Route 199, in Grand Entry. A passerby called 911 in Rimouski, but another witness had to recall thirty minutes later to ask why first responders and the nurse had not yet arrived at the scene.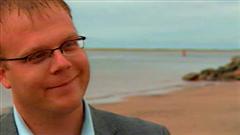 Jonathan Lapierre, councilor to the Magdalen Islands
According to Jonathan Lapierre, as a result of this second call, first responders were told: "It highlights again the whole issue there is in the chain of prehospital care."
The patient was urgently transferred to Quebec. The CAUREQ apologized for the incident, but the islands municipality once again requested the Public Health and Social Services to improve their services this week.
Radio-Canada.ca